Our leadership team identified the need for both large-scale eGRC tool and mid-market point solutions expertise. Combining our technical prowess with our strategic services and pre-built use cases and integrations elevates us beyond just another implementation firm. We are here to partner with you on your GRC journey. This is the team that got it done.
Rich Gearity
Founder & CEO

Rich is CEO of Agile GRC Solutions and has over 30 years of experience in Information Technology, beginning his career as a developer, then moving up to technical lead, chief architect, Senior Program Manager, Executive and finally, founder of Agile GRC Solutions. Working with GRC methodology and practice, Rich has provided GRC subject matter expertise to numerous clients over the past 12 years and has proven to be a trusted partner and advisor to Agile GRC Solutions' customers. Rich has won a number of awards at GRC conferences for his innovative GRC custom applications. In addition, custom point solutions for GRC that have been designed and built by the Agile GRC Solutions team target specific business use cases that the team has found various clients are interested in over the past 12 years but tend to not be addressed in out-of-the-box GRC software.
Scott Jordan
Partner & Principal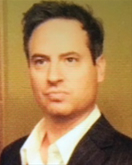 Scott is an experienced eGRC and Technology executive with 18 years experience in enterprise-wide risk and compliance environments. Scott has key strengths in standing up eGRC technology solutions, strategic GRC program counsel, and governance methodologies. Scott has executed both technical and strategic eGRC implementations across every GRC use case. Scott has serviced clients across the financial services, insurance, healthcare, energy, federal, and telecommunication industries. Prior to joining Agile GRC Solutions, Scott worked at both security and Big 4 firms standing up technology platforms across the risk continuum as the Professional Services Practice Manager servicing the U.S. Federal, Canadian, and Latin American territories. Scott has deployed integrated risk management organizational strategies, content modeling, unified compliance frameworks, strategic roadmaps, and large-scale eGRC implementations across an array of Fortune 500 and mid-market clients.
Jeff Berkowitz
Partner & Lead Architect

Jeff is an RSA Archer Configuration Specialist, IT Architect, and Business Analyst with over 35 years experience developing software solutions for clients in Information Technology, Financial Services, Human Resources, Energy, Sales, Travel, Retail, and Manufacturing. Jeff is a thought leader who specializes in software design, configuration, and delivery and being a trusted partner to his clients. Jeff has experience installing and maintaining the Archer platform and configuring the Archer use cases (e.g.: Issues Management, Business Impact Analysis, Third Party, PCI Management, Controls Assurance, Risk Assessment, Policy Program Management). Prior to joining Archer Experts, Jeff was an Executive IT Architect at IBM with seven published invention disclosures and had been elected to IBM's Academy of Technology.
READY TO SEE GRC SOFTWARE IN ACTION

?
REQUEST A FREE DEMO TODAY
.